Apps aren't just for your smartphone anymore

Many newer GM vehicles let you connect to some of your favorite apps* directly from your vehicle's center display. No phones, Bluetooth or cords required. Just stream your favorite news, music and podcasts while you're on the road using In‑Vehicle Apps*.

Choose Your Apps

On your center display, navigate to the "apps" icon. A list of available apps* will be shown. To download an app, select it and push the download button on the screen. After accepting the terms and conditions, you'll receive a notification when the app is finished downloading. The app will appear on your center display, ready for you to use.

Here are a few app options that can help enhance your driving experience without ever having to pull out your smartphone:


Entertainment and Music

Your In-Vehicle Apps can connect you to a whole world of new tunes, audiobooks and podcasts. It's easy to connect an existing account to these apps so you can quickly load your favorite station, that perfect playlist or pick up your story right where you left off on another device.

Pandora:

*

Free personalized radio that plays the music you can't live without and helps you discover songs and artists you'll love.
iHeartRadio:

*

Stream thousands of live radio stations, podcasts and playlists for any mood or occasion.

Spotify:

*

Spotify is all the music you'll ever need. Millions of songs are available instantly. Just choose music you love, or let Spotify play you something great.
Audiobooks.com: Whether it's the current bestseller or the novel you've already read (and loved) a thousand times, a good audiobook can help the miles fly by.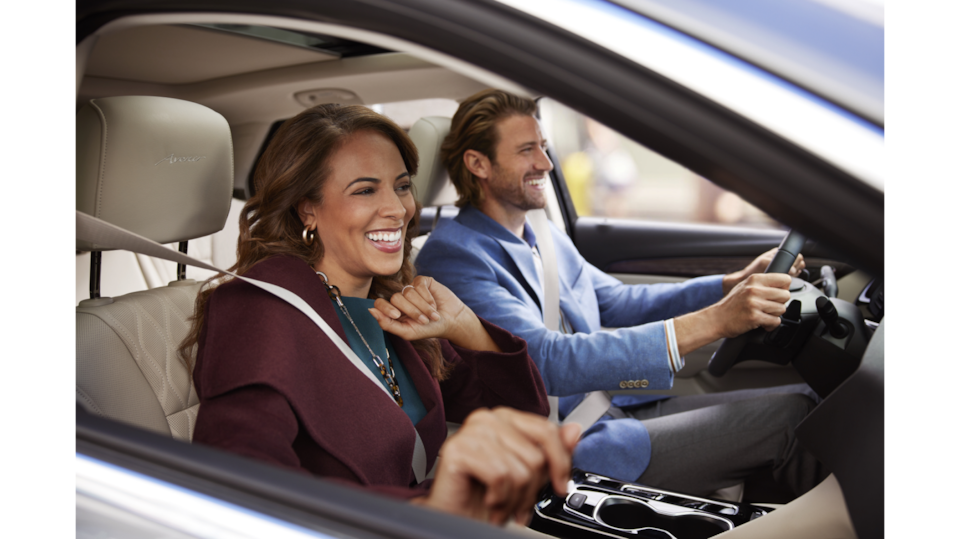 News

Stay connected to the latest happenings when you're on the road. Listen to news from Washington or updates on events happening in your city. Weather reports based on your vehicle's location can help you be prepared for Mother Nature.


The New York Times:

*

Get your daily dose of The New York Times. The app features The Daily podcast, hosted by Michael Barbaro and Sabrina Tavernise.
The Wall Street Journal:

*

Gain critical insights from expert journalists and notable thought leaders in your favorite WSJ podcasts.
The Weather Channel: Receive detailed forecasts for your location, localized radar maps and hear audible forecasts.
You can also find apps like NPR One,* USA TODAY,* The Washington Post* and much more. New apps are being added all the time — so be sure to check back regularly!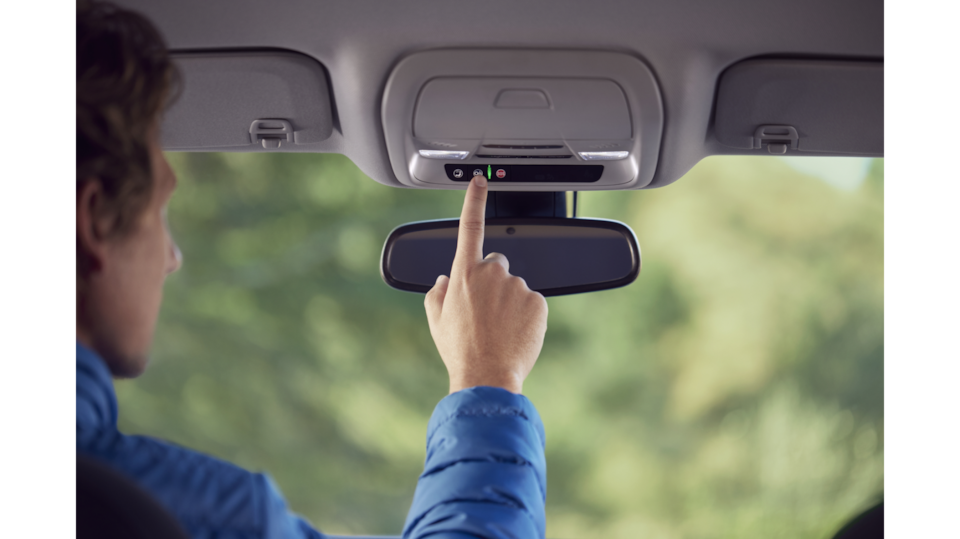 Getting started
In order to use your in-vehicle apps, you'll need an active connected services plan*.

App Access Plan: Access to Alexa features and skills or use your touchscreen to access streaming apps, like Spotify, The Weather Channel, real-time traffic updates with Connected Navigation and more.
Connected Vehicle Plan:

*

Bring your vehicle to life. Unlock all the features of your vehicle mobile app

*

. Available on Amazon, access Alexa features and skills — you can ask anything, Alexa's on board. Take advantage of In-Vehicle Apps like Spotify and Pandora — keep you and your passengers entertained and productive with in-vehicle data. Enjoy an in-vehicle navigation experience from your center display with Maps+.

Premium Plan: We've combined all the OnStar services into one ultimate Premium Plan.

*

That means you've got directions,

*

Roadside Assistance,

*

Automatic Crash Response,

*

Alexa voice service,

*

all the In-Vehicle Apps

*

you could want (plus the OnStar Guardian® app

*

on your phone), the vehicle mobile app

*

and a lot more — all for the affordable OnStar cost of membership. How much is OnStar there for you? 24/7 — in every way you need us.