As you make plans to see friends and family this month, be sure to bring Guardian along for added peace of mind 

As the weather cools off and the days get shorter after the clocks turn back, there's an opportunity to celebrate with loved ones that helps punctuate the fall. Thanksgiving is a holiday to look forward to whether you're staying home or traveling, hunkering down indoors to watch football or going outside for a "turkey trot" 5K, or whatever else you have planned.

In 2020, 57 percent of Americans surveyed said they changed their Thanksgiving plans due to pandemic health concerns. As a result, this year may be busier than usual on the roads as people reconnect over the holiday weekend. A forecast from AAA says that over 48 million Americans are expected to travel by vehicle this Thanksgiving — up 8 percent versus last year. So if you're traveling, remember to take advantage of OnStar* and the OnStar Guardian™ app* when you're out on the road. Here's how these services can help this Thanksgiving:

Download the Guardian app 

For holiday travel you might have to rent a vehicle or use a ride-sharing vehicle without OnStar. Fortunately, the OnStar Guardian app allows you to bring along key OnStar safety services, including Mobile Crash Response and Roadside Assistance.* You also have the ability to contact an Advisor in an emergency situation, even if you're away from your vehicle. It's the ideal way to have added peace of mind with you almost anywhere you can bring your smartphone. Learn more about the Guardian app and download it today.
Share Guardian with family members 

If your loved ones don't have OnStar in their own vehicles, there's good news: You can share the Guardian app with up to seven people.* Anyone sharing your account can benefit from Mobile Crash Response and Roadside Assistance right through the app. So if the unexpected happens along the way, you know they'll be covered, too.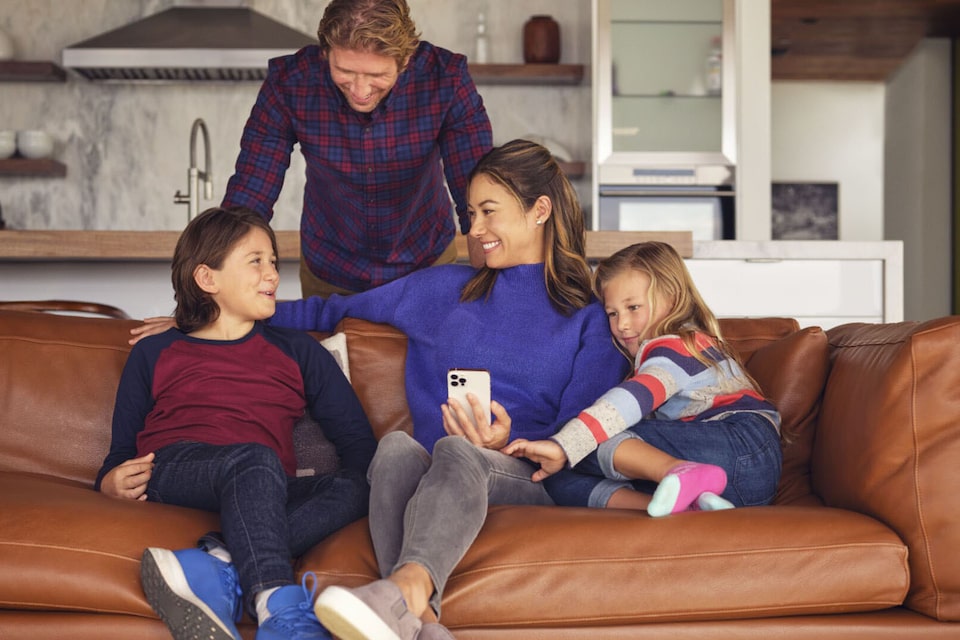 Share your location with family 

Ever stare out at the driveway wondering when your guests will arrive? Are they stuck in traffic, lost or caught in bad weather? With the Guardian app, up to seven family members sharing the app can view each other's location on a map.* This way, Mom and Dad can get an update on where the kids are on their journey home, and you can check up on how the cousins' road trip to visit is going.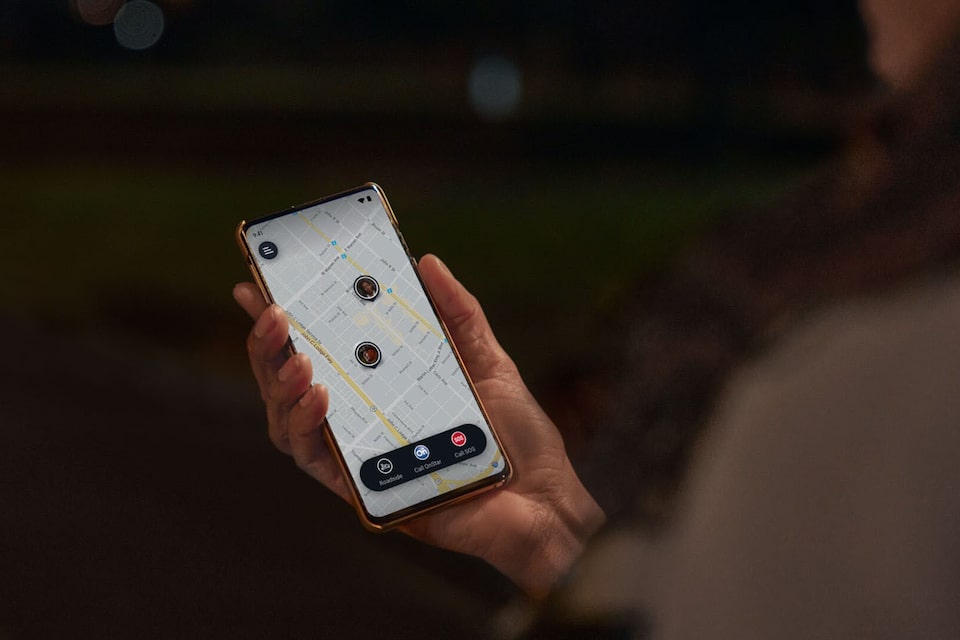 Know you're covered 

Holiday travel can be hectic, especially around Thanksgiving when roads are busy and weather conditions are unpredictable. Fortunately, with OnStar in your vehicle, you have the added peace of mind of knowing you have services like Automatic Crash Response,* which can alert an Advisor after a crash even if you can't. Plus, you have the ability to speak to an Advisor to get directions* downloaded to your vehicle to any of 14 million points of interest, like a coffee shop or gas station.
In addition, if you get a flat tire, run out of gas, get locked out of your vehicle or have a problem that requires a tow, you can simply request Roadside Assistance.* Learn more about the steps to take when you need Roadside Assistance.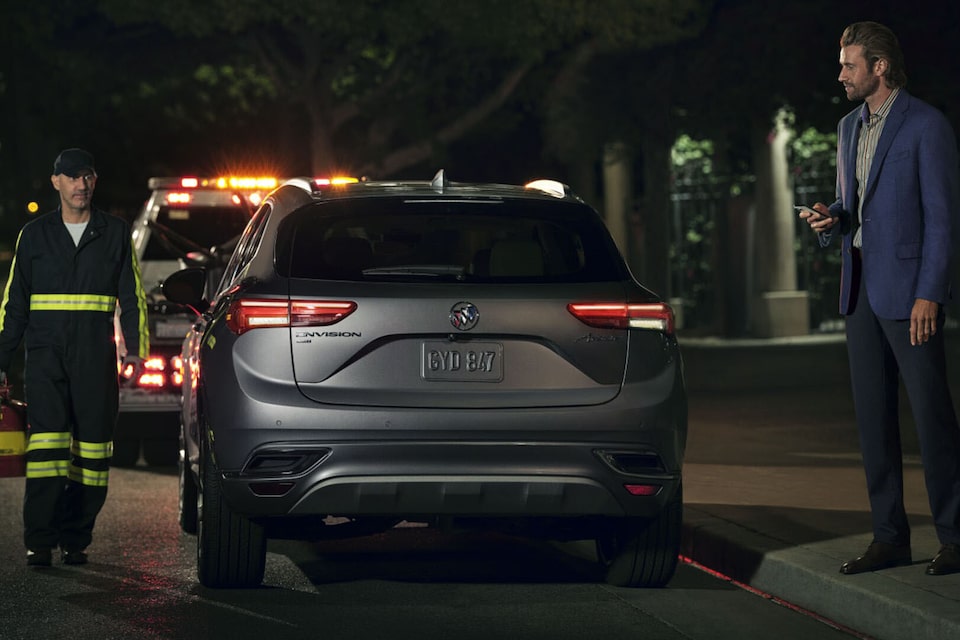 Keep passengers entertained 

The last thing you want is for your passengers to be bored on the car ride to Grandma's house. With your available in-vehicle Wi-Fi® Hotspot* and an appropriate data plan, everyone on board can stay connected — and entertained — on the go. With up to seven compatible devices able to connect to the hotspot at once, your passengers can keep you informed on any road delays or weather forecast changes, or just keep themselves entertained by streaming music or video, checking in on social media and more. Learn more about how to make the most of your Wi-Fi Hotspot. We've got even more tips for traveling with kids, too, to ensure everyone enjoys their trip.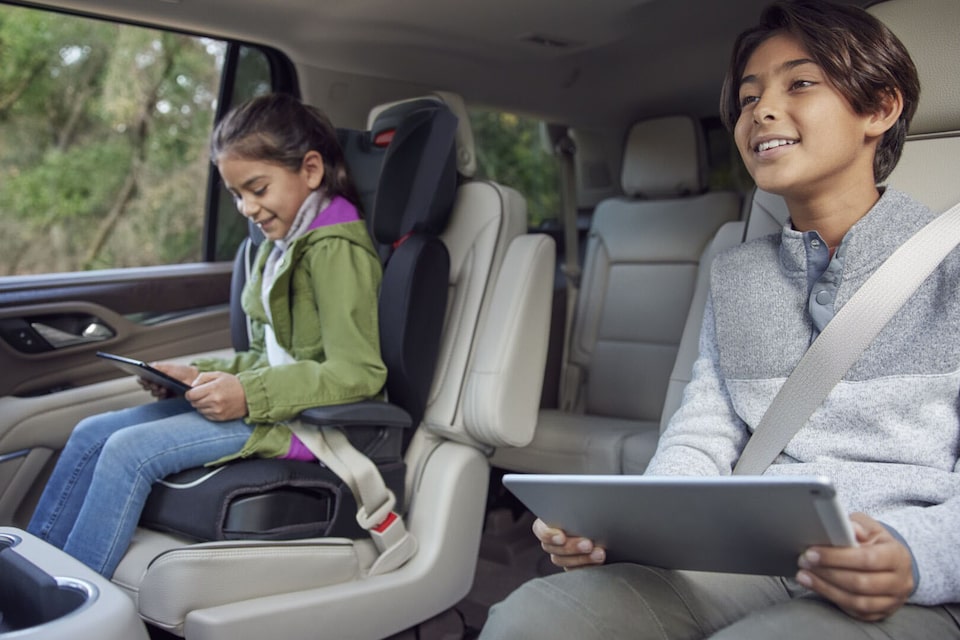 Check conditions before you leave 

Delays due to road closures, construction or bad weather can put a damper on your holiday weekend. Before you leave home, check the forecast at your destination, and take a look to find out whether any detours or slowdowns will get in the way of your journey. Of course, when you're on the road, you can always get some help routing around slowdowns — just push your blue OnStar button and ask an Advisor for directions.