Sometimes a car can only take you so far. In the Pacific Northwest, mountain bike trails are your key to exploring even more of your world, and you can do so with OnStar in the palm of your hand

Enormous trees support a canopy of lush leaves above the damp earth. The air is filled with the zing of bike chains and the whoops and hollers of riders. Tires send clumps of dirt sailing. This is one of the Pacific Northwest's prime mountain biking trails, the sort of place where riders come to get away from everyday life and enjoy a physical challenge in the fresh air.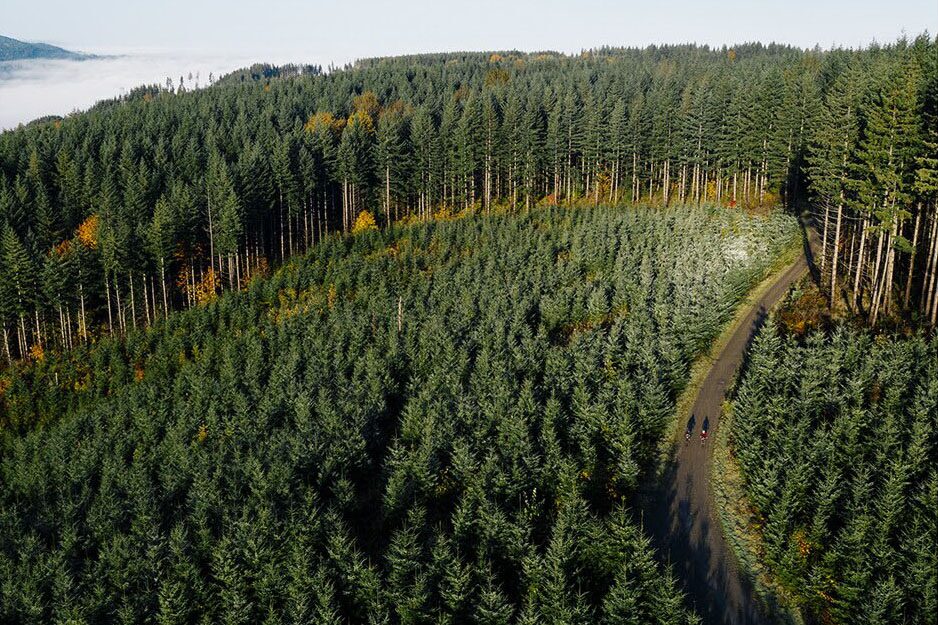 The scenery you'll see on these trails isn't always visible from your car window. Because sometimes to see the best of nature's beauty you have to park the car and continue on two wheels under your own power. Fortunately, having OnStar* gives Members the added confidence to venture out into the world and seek out these kinds of landscapes. And you and your loved ones can now have added peace of mind away from your vehicle with the new OnStar Guardian® app,* which allows you to take key OnStar safety services with you on your smartphone — even when you're biking.

Biking in the outdoors 

Mountain biking is a great way to explore the outdoors, according to Tami Johnston, marketing and communications director at Crank Sisters, a women's riding group within the Seattle-based Evergreen Mountain Bike Alliance. That's because compared to hiking or backpacking on foot, she says, "I can go a lot farther on my bike in a shorter time frame."

Kristen McCune, education manager at the Evergreen Mountain Bike Alliance, agrees. She says mountain bike trails, like the Tiger Mountain Trail just outside Seattle, can provide urban dwellers a way to access the natural world.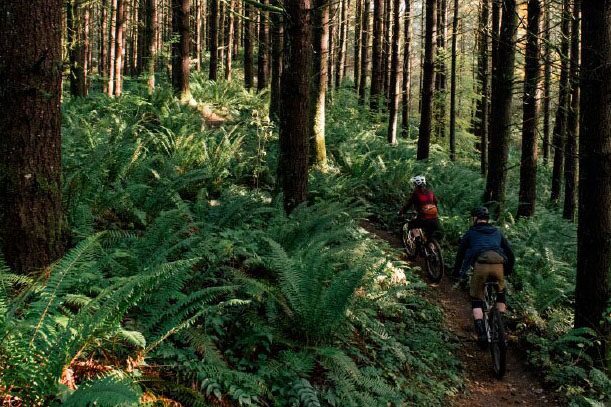 "You are pretty close to the city, but because the forest is dense and beautiful, you really feel like you're far away from things," she says. "Up at the summit of that particular trail system, you can get these amazing views of Mount Rainier and the surrounding areas."

The Pacific Northwest is something of a paradise for mountain bikers. "There's a lot of trails and a lot of variety of trails in Washington," McCune says. "Really any direction in the state that you want to go, you'll find some great mountain biking."



Riding in the state "suits all styles, ages, and fitness levels," Johnston adds. "The mountains are just so easily accessible. You can drive up, park your car, then be in the mountains and ride your bike all day."

Of course, there are countless mountain bike trails all over the country. There are probably even some right in your backyard — push your blue OnStar button for Turn-by-Turn directions* if you need help getting there.

How OnStar can help 

Just as drivers plan ahead before taking a road trip, anyone heading out mountain biking should be prepared to stay safe on the trail. It starts with basic but critical protective gear, like a helmet, gloves, and possibly knee and elbow pads. It's also a good idea to have some basic first-aid supplies in your pack, says McCune. She also recommends riding with a buddy or a group in case you get injured and need help. When riding on a remote trail, you may need a friend's assistance getting to safety if things go wrong.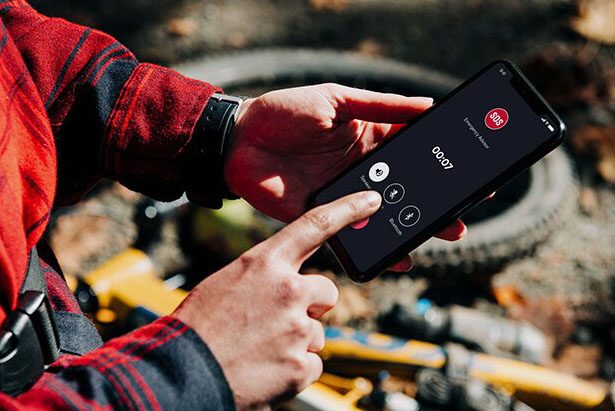 If you do have to go out alone, the OnStar Guardian app can also get you the help you need. If there's a medical emergency while out on the trails, you can push the red Emergency button, which can connect you with an Emergency Advisor* who can assist and contact 911 for you. If you don't make it home when planned or if you get separated from your riding group, loved ones can view your location on a live map using the Location Status* feature.

When driving to or from the trails, Members have the added peace of mind knowing an OnStar Advisor is ready to help 24/7, whether you're in your vehicle or someone else's. If your vehicle is involved in a crash, you have the reassurance of Automatic Crash Response,* which uses built-in vehicle sensors to detect a crash and alert an Emergency-Certified Advisor. If you are in a friend's vehicle, the OnStar Guardian app features Mobile Crash Response, which uses your smartphone's sensors to detect a crash. Roadside Assistance* is also available within the Guardian app, and an Advisor can request assistance if you have a flat tire or run out of fuel.

Just have fun 

In every part of the country, mountain bike trails can provide a new perspective on the outside world and give riders a great way to stretch their physical abilities. But for McCune, there's another important appeal: time with friends.

"You're going out with your buddies and trying new trails or perfecting a section of trail that you really love," she says. "That's your after-work activity — going out with friends and riding a bike."