Here's a refresher on which button to push, depending on the type of help you need

To get assistance from OnStar* — 24 hours a day, seven days a week — you just have to push one of two buttons: red or blue.
Push the red Emergency button* if you're in an emergency situation, like:
You or someone nearby requires medical assistance.
You're in a dangerous situation that requires help from the police.
You witness or come upon a crash.

Push the blue OnStar button if you need help in a non‑emergency situation, like:
Your car broke down and you need Roadside Assistance.

*

(Here are some more things to do when you need Roadside Assistance.)
You want to know where to find the closest restaurant or coffee shop, or another point of interest.
You need help finding a route away from severe weather.
You want to check the status of your car. (OnStar can conduct an On-Demand Diagnostics

*

check of your vehicle's key operating systems. This requires a paid service plan.)
You'll also appreciate new voice commands that help streamline the process when you push the blue OnStar button. For instance, you can say "billing" for questions about your bill and you'll be directed to the appropriate assistance. Other voice commands can help you when you need assistance with tasks like:
Remember: You can still speak to an Advisor at any time by simply saying "Advisor." And the voice command system will recognize key words that may signify an emergency, and will still direct Members to a live Emergency Advisor.
Two ways to get the help you need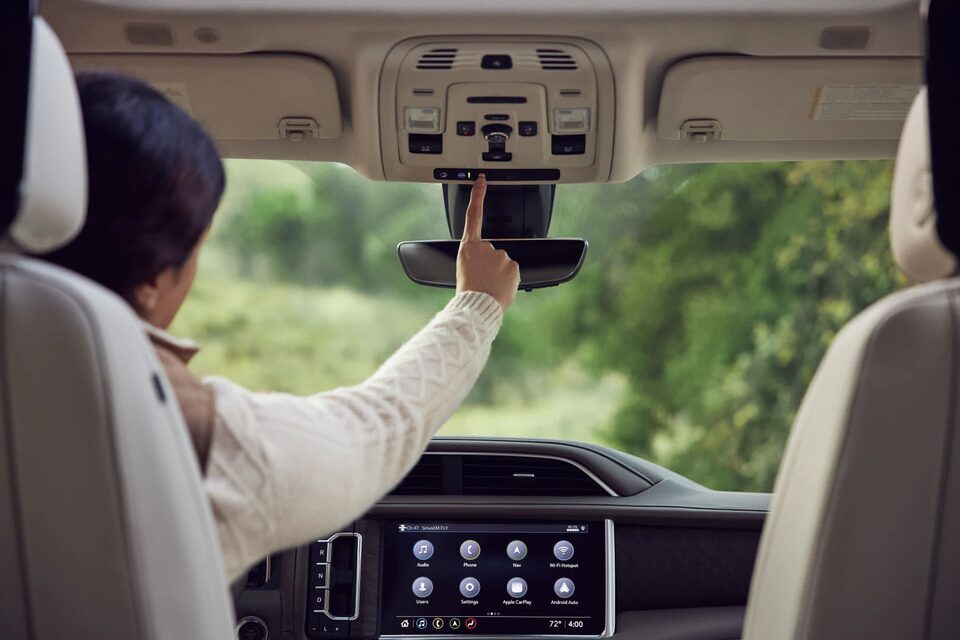 When you push the red Emergency button, you'll activate a priority connection to an OnStar Emergency-Certified Advisor.* These specially trained Advisors can provide medical assistance until First Responders arrive at your location.
When you push the blue OnStar button, we'll connect you to the help you need. It's ideal for when you need help in non-emergency, but still important, situations. And convenient voice commands can direct you to specific account management services — including help with your Wi-Fi Hotspot or questions about billing — more quickly.
So whatever you need, help is just a button-push away.