Experience the joys of a road trip by keeping you and your passengers entertained and in the know with Onstar Connected Services

There's an age-old question: "Are we there yet?" Chances are you've had this thought after a long travel day — or you may have heard a couple of back-seat passengers ask it a few too many times. As annoying as that can be, road trips are a time-honored tradition for us to get out there and explore as a family.
After being stuck at home for so long, many Americans are excited to finally be able to travel safely. In fact, U.S. road trips have risen above pre-pandemic levels. With a little preparation, and the help of an Onstar Connected Services plan,* you too can experience a memorable road trip.

Get more tips on how to make your next road trip enjoyable.
Choose the best route
Whether you're planning a cross-country trek or only traveling a few hours from home, it's important to plan thoroughly and pick a sensible route. Many people choose their route based on where they want to rest their head at night, while others like to be more flexible and play it by ear depending on what roadside attractions they encounter. Either way, your vehicle's data connection can offer assistance, so passengers can look up cool destinations and must-see stops using the available built-in Wi-Fi® Hotspot.*
In addition, Maps+,* an available In-Vehicle App,* can give you added peace of mind knowing you can navigate to your destination and learn more about the surrounding area without relying on a smartphone or "co-pilot." You can also use Connected Navigation* to ask Alexa Built-In* to navigate to cloud-connected points of interest, find destinations and get real-time traffic updates — all from your vehicle's infotainment system.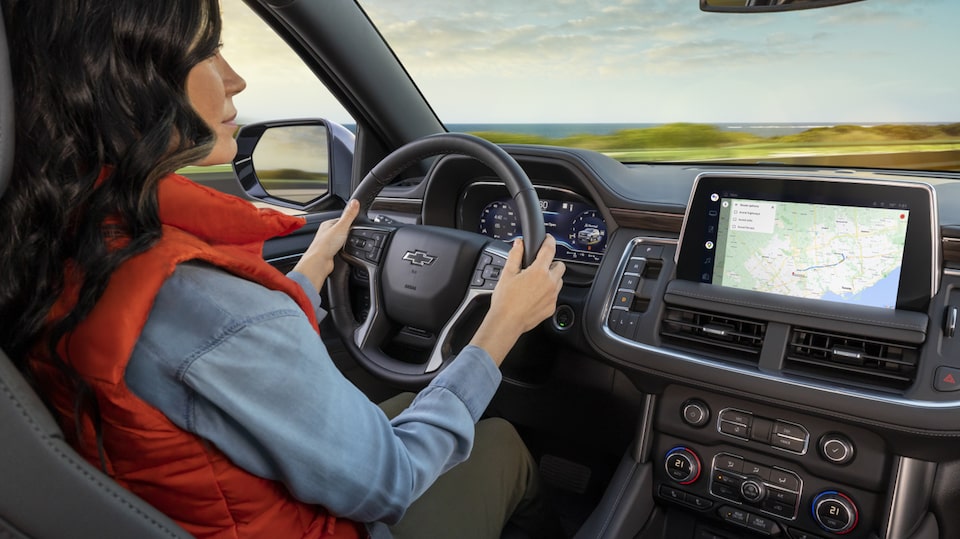 Bring Alexa on the go

Alexa Built-In upgrades any road trip experience so you can use your voice to make phone calls, play music, check the weather, get directions and more. Use it for a range of scenarios: locate a park for the kids to stretch their legs, add something to your shopping list for later or even find the answers to any burning questions you may have. You can also use Alexa skills* from your compatible Alexa device at home to send remote commands to your vehicle, such as "Alexa, start my [Chevrolet,® Buick,® GMC® or Cadillac®] vehicle."
Keep everyone entertained

Longer road trips require a bit more thought into how you and your passengers will pass the time. Your vehicle's Wi-Fi Hotspot provides a stronger signal and allows passengers to connect up to seven devices to stream movies, download games, surf the web, post on social media and video chat, all while on the go. The Wi-Fi signal works up to 50 feet away from the vehicle (so long as the vehicle is running or in accessory mode), so you can all spread out at the beach or campground.
You can also stream content through In-Vehicle Apps, right on your vehicle's touchscreen. For instance, Spotify* makes it easy for when you want to have a family singalong or listen to your favorite playlist. If you and your passengers are in the mood to learn, you can take your pick from more than 300,000 audiobooks on the Audiobooks.com* app. And don't forget you can always ask Alexa to play what you're looking for.

Watch even more on-demand content
If you purchase the stand-alone Unlimited Data Plan,* you can access live and on-demand content with the Warner Bros. Discovery RIDE™* app — it's included for free with your plan. Once you've downloaded the app to a compatible device and connected to the in-vehicle Wi-Fi Hotspot, your passengers can stream more than 1,000 hours of content like animated movies for the kids or a curated selection of live channels.
HD Streaming* is also a great way to keep all your passengers entertained. Streaming is available on the front seat infotainment screen for the 2022 HUMMER EV and on the rear seat screens for properly equipped 2022 Cadillac Escalade, 2022 Chevrolet Tahoe, 2022 Chevrolet Suburban and 2022 GMC Yukon/XL vehicles. Just log in to one of the available streaming apps like Hulu* (Hulu subscription required to access streaming content), YouTube or YouTube Kids* to start watching your favorite shows.

Tips for Long-Distance Road Trips with Kids

Hitting the open road with kids? Get tips to make your next journey easier and more fun for everyone.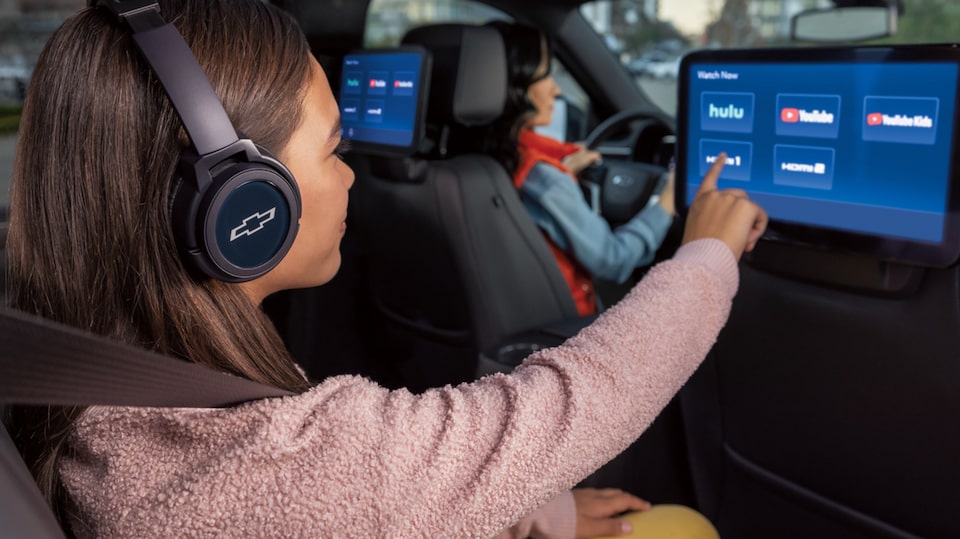 Stay informed while on the road

Spending a lot of time in the car doesn't mean you can't stay up to date with what's going on in the world. Get easy access to apps like The Wall Street Journal and NPR One to listen to the latest headlines, all from behind the wheel.
If you run into unexpected or dangerous weather, you can use The Weather Channel app to see when the storm will pass or how the forecast looks for your next adventure. Your passengers can also check their favorite weather apps or sites on their devices using the Wi-Fi Hotspot.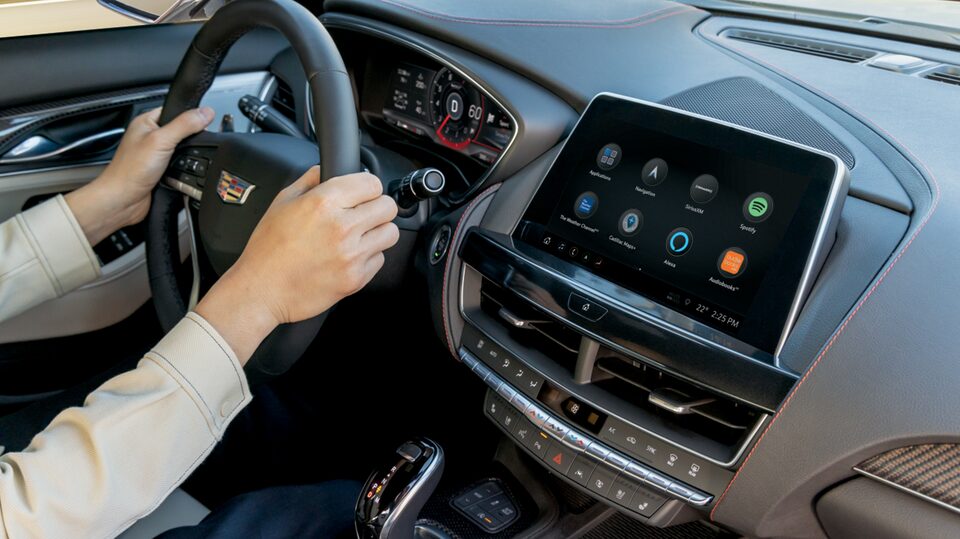 Get support when you need it

Even the most prepared road trippers can run into unexpected hurdles while on the open road. So if you get a flat tire, run out of gas or experience another problem that requires a tow, simply push the blue OnStar button and request Roadside Assistance.* Fun fact: You can use your vehicle mobile app* or call 1.888.4ONSTAR (1.888.466.7827) to request assistance if you're locked out of your vehicle or need help with other unforeseen issues.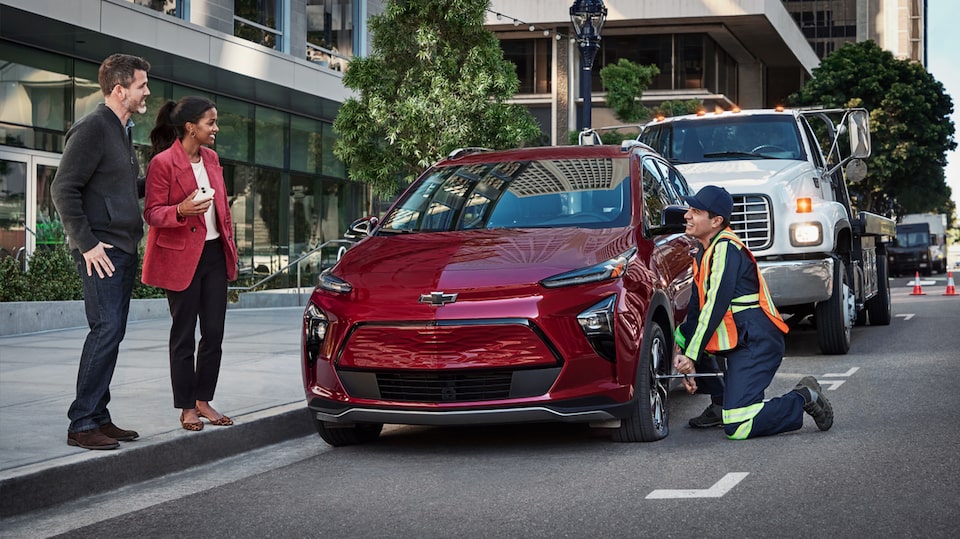 And then there's the OnStar Guardian® app,* which can help keep you and your family safer, no matter where you are or what vehicle you're in. All you have to do is download the app to your phone, and you'll have access to Emergency Advisors* everywhere you go.
If you're on a solo trip or want to let family members know where you are on the road, the Guardian app's Location Status* feature gives you access to a live map to view and share locations with up to seven loved ones,* so your family will know when you arrive safely at your destination.
And remember, if you encounter an emergency on the road or see someone else who needs help, push the red Emergency button.* The red button should be used if you or someone nearby requires medical assistance, if you're in a dangerous situation that requires help from the police, or if you witness or come upon a crash.
Ready to try data for yourself? Push your blue OnStar button to speak to an Advisor or add data to your plan by visiting your GM Account.