In rural Ohio, an OnStar Advisor was the "voice of reason" for Jennifer Cadwallader after a crash

When her pickup stopped after the collision, Jennifer Cadwallader was in a daze. Her first thought was to her baby grandson, Sam, in the back seat. 
 
But Sam was silent and Jennifer couldn't see him: He was tucked in his car seat in the back seat, properly facing the rear. The only way to check on him was to get out of the pickup.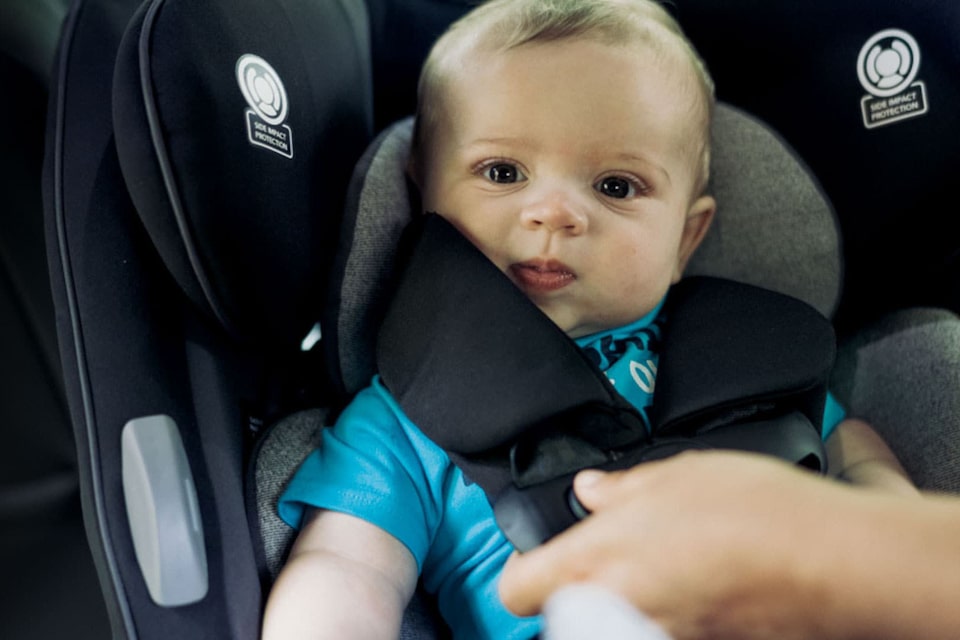 At that point she remembers hearing the voice of an OnStar Emergency-Certified Advisor,*  who calmly guided her to stay in the truck and wait for help. The crash, which caused all of the 2016 Chevrolet Silverado's airbags to deploy, had triggered Automatic Crash Response* and the Advisor was connected in to Jennifer's vehicle. 
 
"She was the voice of reason when I was panicking," Jennifer says. 
 
The crash was at an intersection along state Route 528 east of Cleveland. It might be a quiet stretch of country road, but getting out of the truck could have put Jennifer in danger. Making matters worse, she had difficulty describing her and Sam's location, as she was amid farmland with a lack of notable markers nearby. But the Advisor used the GPS information she had to help determine their location and direct First Responders to the crash site.

Jennifer would soon learn that Sam was fine and may have even slept through the collision. But this isn't how she imagined her first day alone with her grandson. 
 
The Saturday in mid-January 2021 had started off well, with Jennifer picking up the 2-month-old so that her daughter, Kayla Exley, could go to work. About 20 minutes into the drive back to her home, Jennifer was approaching an intersection when she saw a car on the cross street about to run a stop sign. She tried to slow down, but she had only 50 feet to do so and rammed the car's passenger side.  
 
"This was the first time I was allowed to take Sam anywhere," she recalls, and her only thoughts after the impact were to his well-being. 
 
"If not for the Advisor's advice," Jennifer says, "I probably would have gotten out of the truck and maybe been hit by oncoming traffic."

Fortunately, a passerby approached who could check on Sam, Jennifer and the other driver, while OnStar stayed on the line with Jennifer until paramedics arrived about 15 minutes later.

Despite the scary start, Jennifer and Kayla have established their caretaking routine with Sam. Today Sam is healthy and happy, Kayla says, and showing no ill effects from the collision.

Before the crash, OnStar was there for Jennifer from time to time over the years, beginning with her ownership of a 2008 GMC Envoy. For example, when Kayla accidentally locked her keys in the vehicle, an OnStar Advisor was able to remotely unlock it.*

With Jennifer living in an area with unreliable cell phone service, having OnStar also serves as a backup in emergencies. This provides both Jennifer and Kayla with added peace of mind.

"It's reassuring to know that Mom has it," Kayla says.