The OnStar community's favorite holiday destinations 

We all know there's no place like home for the holidays. But if you're looking for some extra Christmas cheer, you're in luck. We asked our fans on social media to share some of their favorite holiday destinations, and from those responses, we put together this list of the six Christmasiest towns in the United States.
If any of these spark your interest for a holiday road trip, OnStar can help set you off on your winter adventure by providing Turn-by-Turn directions.* And if the unexpected happens along the way, Members have the added peace of mind knowing an Advisor is there with the push of a button.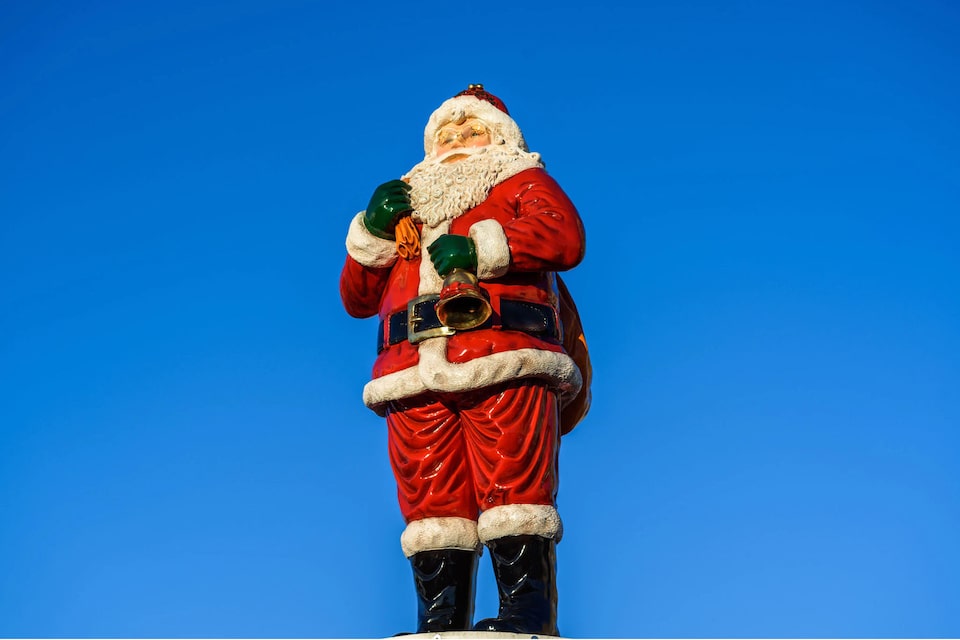 Santa Claus, Indiana 

OnStar Member Gary Bridwell suggested this small town, located about an hour west of Louisville, Kentucky. It proudly proclaims itself "America's Christmas Hometown," and with a statue of Santa Claus sitting outside the town hall year-round, it's hard to argue. Visitors can enjoy a Santa Claus–themed museum, shopping and a light show. As the only post office in the world with "Santa Claus" in its name, the town also receives letters from all over the world addressed to Santa. For more than 100 years, a group of volunteers known as Santa's Elves has written back to each child. More than 22,000 letters were answered in 2018.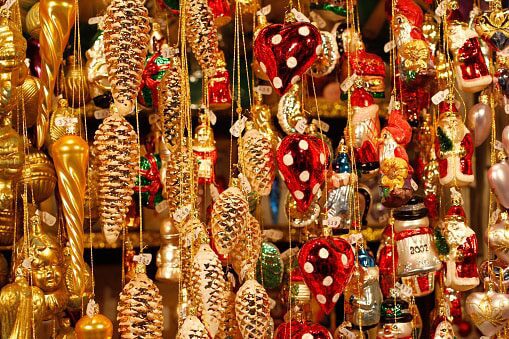 Frankenmuth, Michigan 

OnStar Member Holly Bailey had no doubts about the Christmasiest town: "100% Frankenmuth, MI." About an hour north of Detroit, you'll find Michigan's "Little Bavaria," home to a thriving German community, delicious family-style chicken dinners and the world's largest Christmas store — a massive building the size of one and a half football fields and decked out with more than 50,000 ornaments, decorations and gifts. If you arrive too early or late in the season, no worries — they're open 361 days a year. Once you're done shopping, take a horse-drawn carriage through town and enjoy the Christmas decorations that light up the Bavarian-themed streets, complete with a wooden covered bridge across the local river.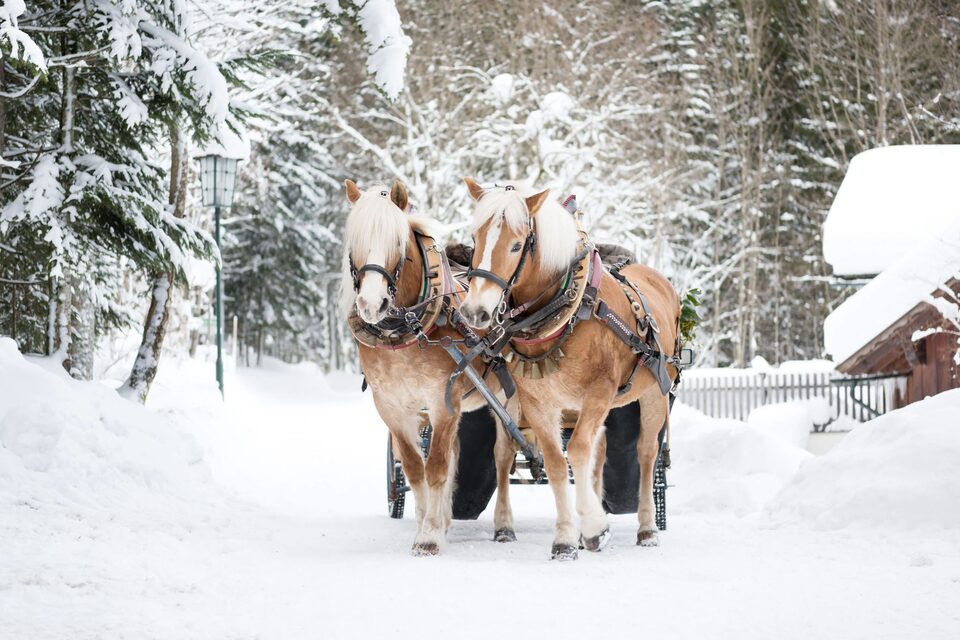 Woodstock, Vermont 

With a history dating back to the 1700s, this sleepy New England village — recommended by several Members — has been named one of the prettiest small towns in America, and there's no better time to visit than during the holidays. You'll feel like you've crawled inside a Currier & Ives Christmas painting as you ride into this quaint Vermont town, with its recreations of 19th century Norse holiday scenes, ever-present snow and the scent of pine trees. Don't miss the Wassail Weekend, a 35-year tradition of swigging wassail (a hot beverage similar to cider), taking sleigh rides, spotting locals in period costumes and shopping for gifts along local streets.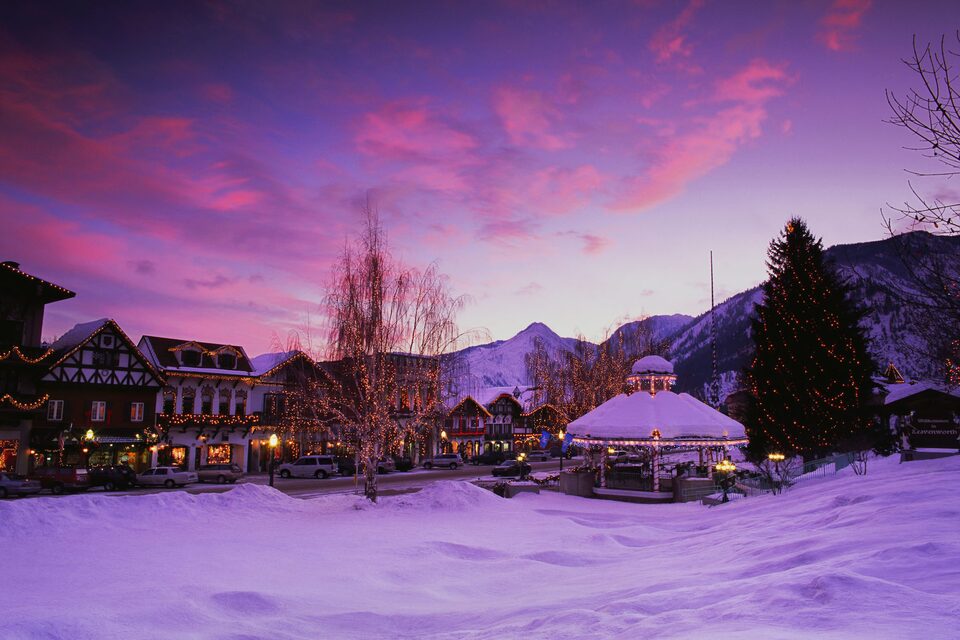 Leavenworth, Washington 

Thanks to OnStar Member Jim Coleman for sharing a picture of this festive town. Nestled deep in the Cascade Mountains a couple hours east of Seattle, you'll find Leavenworth, Washington, Cascadia's own Bavarian wonderland. Mixing Old World charm with stunning views and small-town hospitality, Leavenworth is a year-round tourist destination that ramps up during the holidays. Catch the Christmas Lighting Festival, with more than half a million lights on display, during the first three weekends in December. Hear the hand bell choirs and carolers, ride a dogsled, take in some skiing or snowboarding, and enjoy the sugar rush of the town's "Cookie Crawl" on Sundays.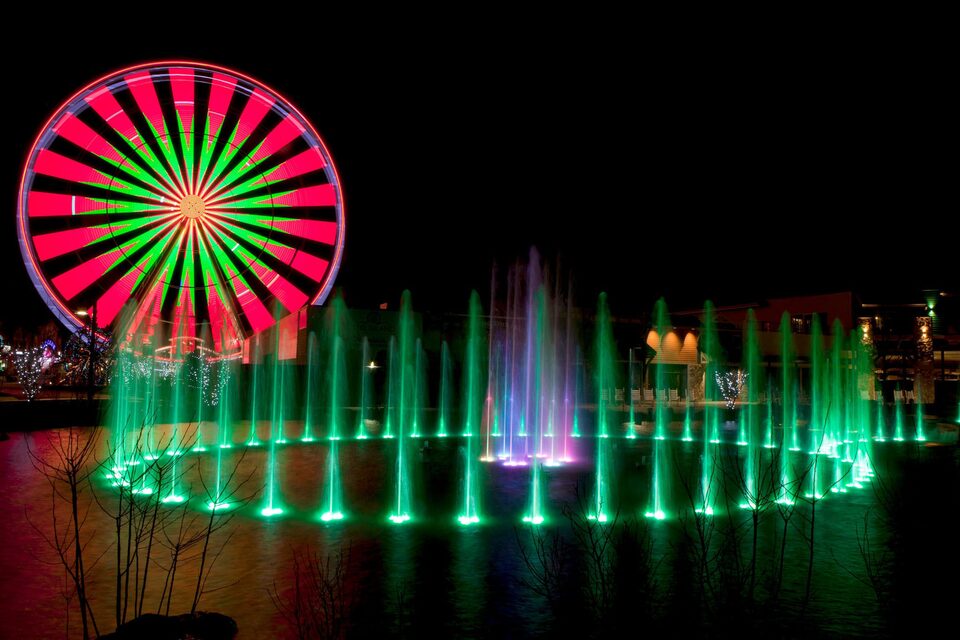 Gatlinburg, Tennessee 

If you're looking for a touch of Christmas magic, the Great Smoky Mountains are a great place to be this holiday season, as seconded by OnStar Member Mirian Novoa Rodriguez. Gatlinburg's Christmas lights stay on from November through February (using quarter-watt LED bulbs to save the city 95 percent in energy waste) and are best viewed on the Winter Magic Trolley Ride of Lights. Be sure to also check out nearby Pigeon Forge, home to a popular theme park and its Christmas celebration of the Smoky Mountains. Enjoy parades, shows and local musicians performing holiday favorites, and marvel at more than 5 million lights across the entirety of the 150-acre park.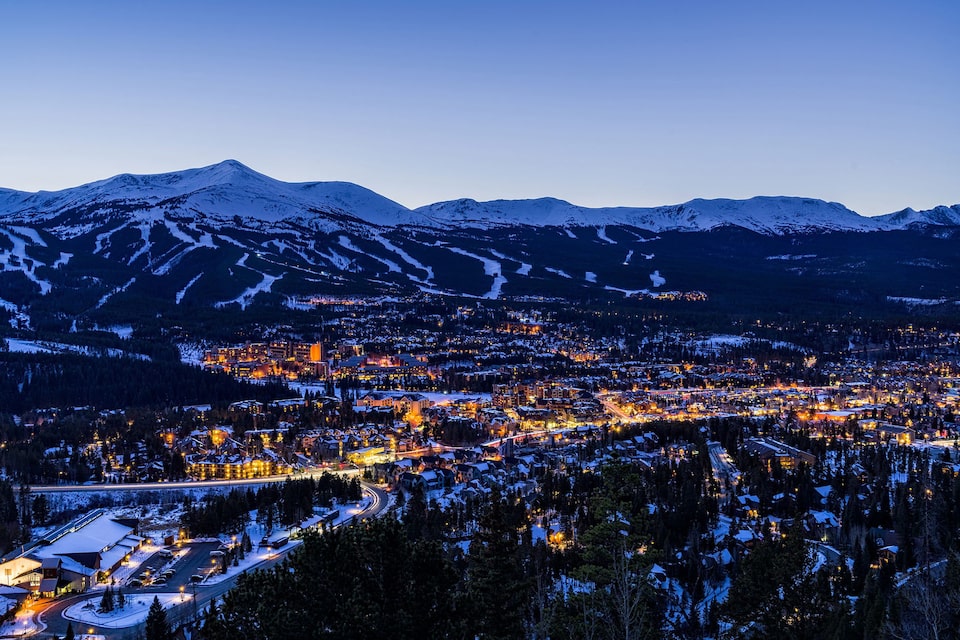 Breckenridge, Colorado 

When we put the call out for our followers to share their favorite Christmas towns, one eagle-eyed reader, OnStar fan Joyce Janeway, noticed that we used a photo of Breckenridge in the original post — and for good reason. Famous for its skiing and snowboarding, Breckenridge kicks things into high gear in early December with the annual Lighting of Breckenridge, which includes light displays, a holiday dog parade and an (in)famous Breckenridge tradition where hundreds of Santa look-alikes race down Main Street in search of Christmas glory. But if you're looking for something a bit more traditional, Breckenridge has you covered. With the cold mountain air, warm lights and snow-covered Rocky Mountains in the distance, you'll feel like you've stepped right into a holiday card.
Whether you're headed to one (or more) of the Christmassy towns from this list or somewhere else during the holidays, having a paid OnStar Safety & Security Plan* can give you added peace of mind. Advisors are ready to help 24/7 if the unexpected happens along the way. If you run into an issue while driving, like a flat tire, an Advisor can send Roadside Assistance* to help you get back on the road. And remember, if you're in an emergency situation or feel like you or anyone else is in danger, always push the red Emergency button to speak to an Emergency Advisor.*