Being ready for the road ahead means having access to OnStar and Connected Services, everywhere you and your family go

With OnStar,* you're always in the driver's seat, even when you're not.
That's because Members have access to many OnStar and Connected Services* products whether they're inside or outside of their vehicles. In the vehicle, of course, you can simply push the blue OnStar button or red Emergency button.* And here's a reminder about which button to push, depending on the help you need. Outside of the vehicle, you can still get assistance through the OnStar Guardian® app* or vehicle mobile app.* You can also call 1.888.4ONSTAR (1.888.466.7827).
Here are a few of those services Members have available, no matter where their busy days take them.
Remote unlock
With everyone's busy schedules, it shouldn't come as any surprise to learn that, globally, every month more than 40,000 drivers lock their keys inside their vehicles and call OnStar for assistance. By either using the vehicle mobile app or calling 1.888.4ONSTAR, Members can have their doors remotely unlocked* so they can get back to their lives.
Remote Door Unlock helps mom of two

After an enjoyable time zip-lining with her sons, Samantha lost her car keys. The day almost took a very inconvenient turn before an OnStar Advisor came to the rescue.
Stolen Vehicle Assistance
If your vehicle is ever stolen, you can take advantage of Stolen Vehicle Assistance* to help recover it quicker and safer. When you notify OnStar and law enforcement of the theft, Advisors can utilize GPS technology to help authorities locate your vehicle. And when conditions are appropriate, they can send a signal to slow it down using Stolen Vehicle Slowdown.® Advisors can even prevent a thief from restarting your vehicle thanks to Remote Ignition Block.™

Learn more about Stolen Vehicle Assistance and how it can help.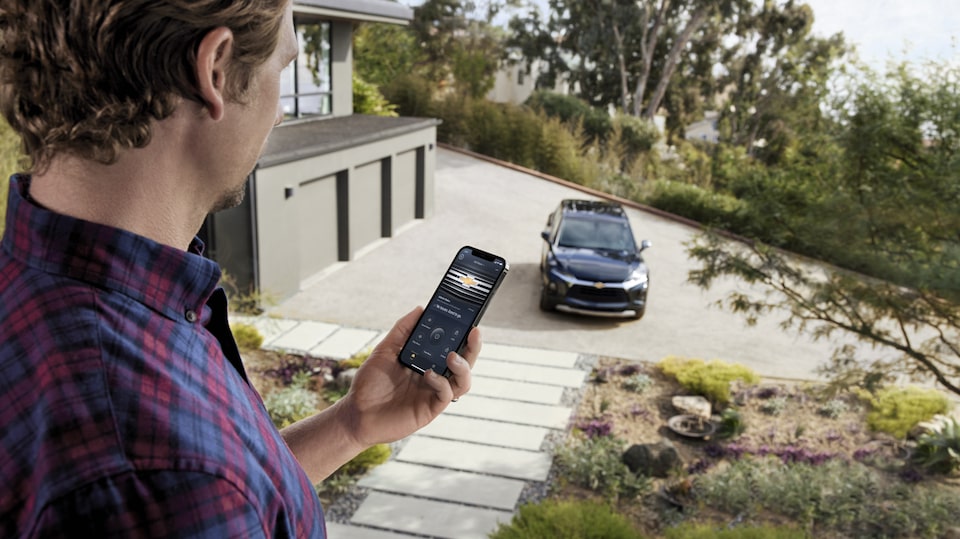 Vehicle mobile app

Keeping tabs on your vehicle is easy and convenient when you download the vehicle mobile app. With just a glance at the Vehicle Status page within the app, you can know when your vehicle needs service, air in its tires* or even a fill-up. The home screen includes conveniently located remote commands, so you can easily start or lock or unlock your vehicle right from the app. Download it today to get started.
Real-time and regular maintenance alerts

Healthy vehicles make for safe, happy drivers. Vehicle Diagnostics can deliver a variety of vehicle health updates while you're out on the road. Proactive Alerts* predict potential issues with key vehicle components like the battery, fuel pump or fuel pressure sensor, and can be sent in real time if you sign up for text or email alerts. Diagnostic Alerts are based on current or existing vehicle conditions and will be sent whenever you need routine maintenance. You can also sign up for an easy-to-read monthly diagnostics report or for Dealer Maintenance Notifications, which can notify your preferred dealership when service is needed. Learn more about Vehicle Diagnostics.

Guardian app
Help keep your family safer in any vehicle — now including motorcycles — anywhere they go with the OnStar Guardian app. Let your loved ones (you can share the app with up to seven people*) take more than 25 years of safety with them on their phones so they can stay safe, and you can rest easier knowing a trusted friend is with them 24/7. The Guardian app delivers key OnStar safety services, such as Mobile Crash Response, Emergency Services, Roadside Assistance* and more.

Advisor is the voice of calm after a crash

Just two weeks after downloading the OnStar Guardian app, a college student found out how important it can be to have after a crash.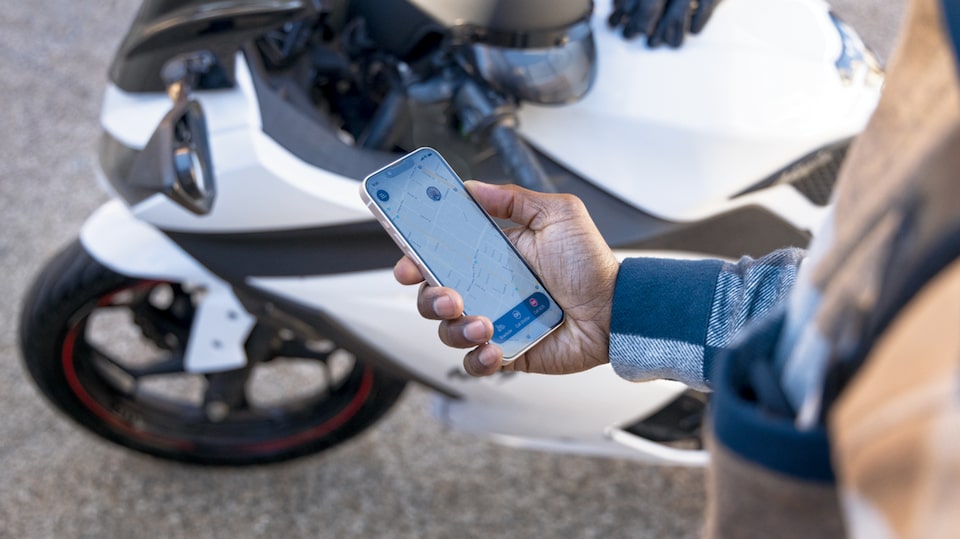 Guardian and Alexa

OnStar Advisors are always just a voice command away thanks to the OnStar Guardian skill* for Amazon Alexa.* It gives household members a 24/7 voice-enabled connection to OnStar Emergency Advisors* by simply saying "Alexa, call for help." The OnStar Guardian skill for Amazon Alexa can be enabled on supported devices, such as Echo, Echo Dot and Echo Show.

Roadside Assistance

Every driver is likely to need help on the road at some point, from a tow to fixing a flat tire to getting a battery charge. With Roadside Assistance,* you can be connected with a local service provider by pushing the blue OnStar button, calling 1.888.4ONSTAR, or using the vehicle mobile app or Guardian app. Learn more about Roadside Assistance.

So, the next time you're on a road trip, jogging in the park or just picking up items at the store, you never have to be alone with OnStar and Connected Services. It's a smart way to get the most out of your vehicle — even when you're not in it.