Hop in! Let's take a ride through the history of OnStar.  
Yesterday, today, tomorrow — we're here for you.  
When did OnStar come out? Who owns OnStar? We get lots of questions about OnStar history, and it's no wonder — it's a long and interesting story. It all started in 1996, and ever since then, we've been committed to the safety, security and added peace of mind of our Members. Our first-in-the-industry technology has grown from being the first in-vehicle telematics system and responding to air bag deployments to developing the OnStar Guardian® app,* which provides key safety services to anyone with a compatible smartphone. It's rewarding to see how our service has expanded from the United States to connecting vehicles in nations around the globe. Yet some things remain the same — namely, the calm, compassionate Advisors who are always ready to help, whether you have a safety concern or simply need directions.
As we look back on decades of innovation with a human touch, we'll always find new ways to protect and connect. We'll always answer the call.
So how did we arrive here? Let's take a look.
We chat with Chet Huber, former president of OnStar, as he shares memories and reflects on the impact OnStar has made.

2022
Feel even safer and more protected at home.
General Motors and Amazon introduce the OnStar Guardian skill for Amazon Alexa,* which provides access to OnStar Emergency Advisors* at home through compatible Alexa-enabled devices. Household members can say "Alexa, call for help" during crisis situations, like a downed power line, medical emergency, break-in and more.
The proof is in the patent.  
As of 2022, there are 529 OnStar-issued patents in the U.S. — further proof that we're always looking for innovative ways to improve life on the road and at home for our Members.

2021
Upgrading map capabilities.
The Maps+* in-vehicle app enhances the driving experience with a convenient and personalized navigation screen on the vehicle's center display. Owners can enjoy easy access to their favorite In-Vehicle Apps,* stay informed with real-time traffic updates* and ask for directions with Alexa Built-In* — all while using Maps+.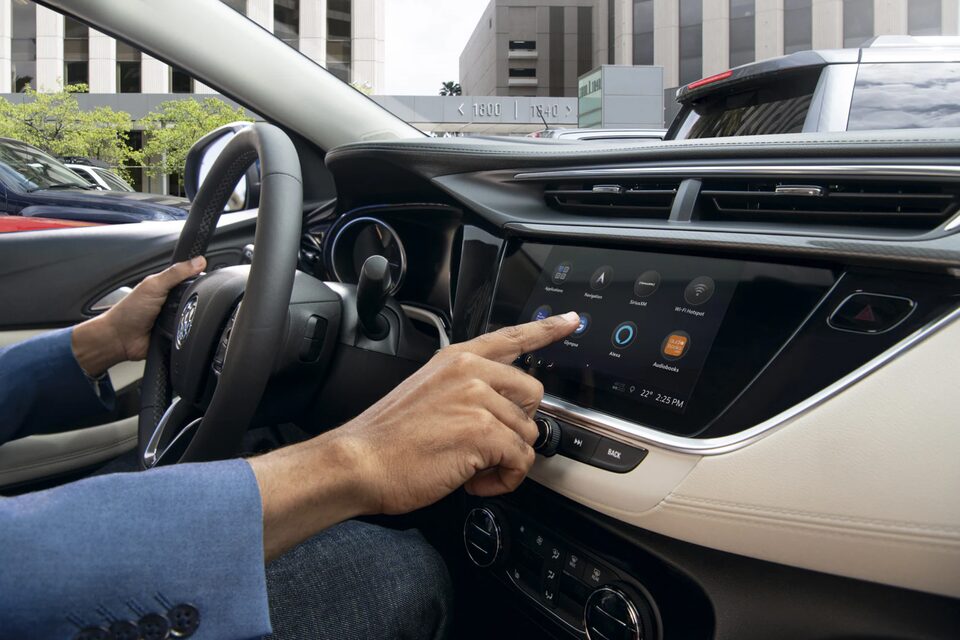 OnStar available anywhere you go.

After piloting the feature in 2020, OnStar Members can get OnStar safety services right from their smartphone with the OnStar Guardian app.* You and up to seven family members or friends* can share your locations* and use other services like Mobile Crash Response, Roadside Assistance* or Emergency Services, which gives you access to Emergency Advisors* 24/7.
Alerting 911 centers with safety notifications.

OnStar and RapidDeploy, a public safety technology company working to accelerate Next Generation 911, launched a first-of-its-kind program to supply every 911 call center in California with OnStar Automatic Crash Response* notifications. These notifications are deployed without having to rely on a verbal relay of information and can provide the location, the make and model of the vehicle, and any available crash details.
2019
Amazon Alexa Built-In.
The Amazon Alexa you know at home is now available in your vehicle with Alexa Built-In.* When you're driving, you can keep your hands on the wheel and use your voice to control compatible smart home devices* — and do things like turn on a porch light or your home alarm system. You can even make idling time more productive by managing your to-do lists or make the commute more enjoyable by asking Alexa to play a specific song, artist, station or podcast.
2016
Catching problems before they happen.
OnStar launches Proactive Alerts* — technology that can predict potential issues with select key vehicle components and send Members real-time alerts via email and/or text. This enables drivers to deal with potential issues with their battery, fuel pump or starter motor before they become problems.
Helping drivers drive smarter.

Smart driving is safer driving — it can help save money too. OnStar Smart Driver* monitors and scores driver behavior, noting things like hard braking, hard acceleration, etc. Participants can receive feedback and tips to improve driving skills, which can help them maximize their vehicle's performance and reduce wear and tear on the vehicle.

2015
Connections by the billion.

OnStar celebrated its one-billionth Member connection in July 2015.
Providing everything from an in-vehicle Wi-Fi® Hotspot* to automatic help in a crash,* OnStar helps drivers travel with the confidence of knowing where they're going, what's around them and that they're never far from help if they need it.
Always keeping a lookout.

OnStar introduces Theft Alarm Notification,* part of a suite of Stolen Vehicle Assistance* services. The new feature can immediately alert you via phone, text or email if your car alarm sounds after you electronically lock your doors. With Theft Alarm Notification, you can stay informed and connected to your vehicle — even when you're nowhere near it.
2014
Vehicles get an available built-in Wi-Fi Hotspot.

Most Chevrolet, Buick, GMC and Cadillac models are equipped with an available built-in Wi-Fi® Hotspot.* This means Members have a hotspot that lets them connect up to seven mobile devices at once.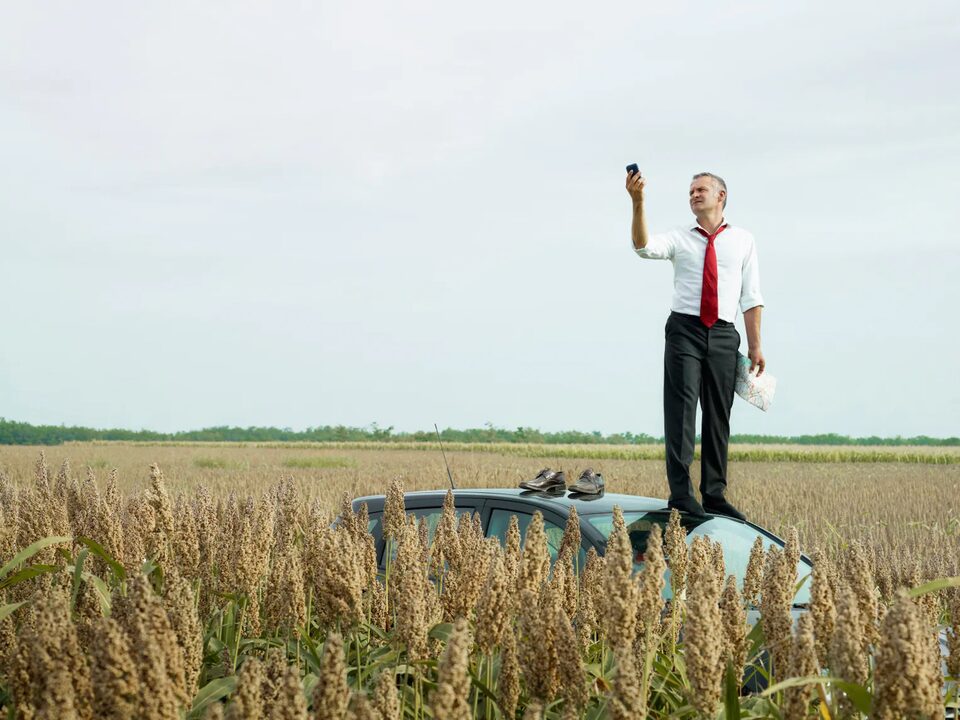 Vehicle location at your fingertips.

Putting an end to parking lot pandemonium everywhere, Vehicle Locate* is added to the vehicle mobile app.* The app can pinpoint the Member's vehicle on a map so they no longer have to wander through parking lots or up and down city blocks trying to remember where they parked.

Ahead of its time.

OnStar 4G LTE is named "Best of What's New" in auto by Popular Science. This revolutionary new hardware helps drivers stay connected on the road like never before with an available built-in Wi-Fi Hotspot* that can power up to seven devices with a highly reliable and faster connection.
2010
Mobile connectivity.

OnStar creates its first mobile app (now integrated into the vehicle mobile app)*, which lets Members use their smartphones to remotely control their vehicles from great distances. They can now lock or unlock the door, start their vehicles* (if properly equipped), or send destinations* to their vehicles from virtually anywhere.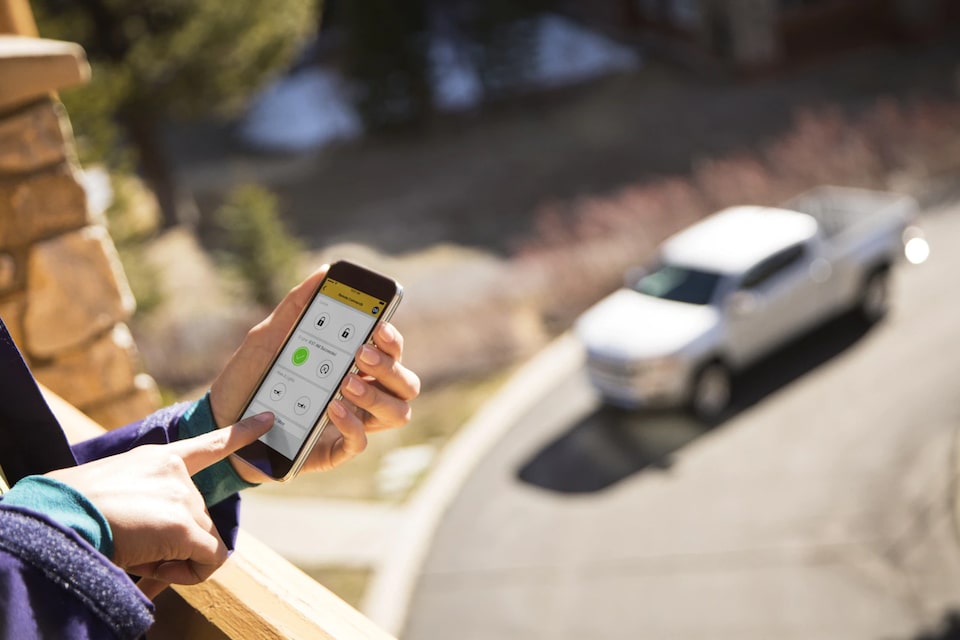 We'll get you there.

From the computer to the car, OnStar becomes one of the first companies to sync the web with your vehicle's navigation system. Members type in their destination, plan their routes and then send the directions right to their vehicles,* getting the fastest route possible.

2008
No slowing down forward thinking.

OnStar Stolen Vehicle Assistance* receives a new feature with Stolen Vehicle Slowdown®,* which uses satellites located more than 12,000 miles above the Earth and vehicle sensors to determine a vehicle's location. When conditions are safe, an Advisor can send a signal to slow the vehicle down — helping authorities get it back quicker and safer.

2006
Up in the clouds.
Connecting with global positioning satellites, OnStar Turn-by-Turn Navigation* can save Members time by determining a vehicle's location and sending voice-guided directions to the driver's chosen location. This cloud-based system — equipped with voice recognition capability, integrated steering wheel controls and Bluetooth®* — was created before cloud-based systems became cool.
2005
Here's to your vehicle's health.

With the advent of Vehicle Diagnostics,* OnStar can run hundreds of diagnostic and maintenance checks on your vehicle's key operating systems and send a summary to your inbox every month. The diagnostics report keeps Members informed and gives them peace of mind.

1997
Remotely speaking.

OnStar introduces Remote Diagnostics, one of the first in the industry to take the guesswork out of your vehicle's maintenance needs. Anytime, at the push of a button, Members can request an On-Demand Diagnostics check* via an Advisor.

1996
Another first for OnStar.

OnStar debuts as the industry's first embedded telematics system and comprehensive automatic crash notification and security system. When air bags deploy, the builtin OnStar module immediately connects to an Advisor who relays the information to First Responders, helping them work more efficiently when they arrive on the scene.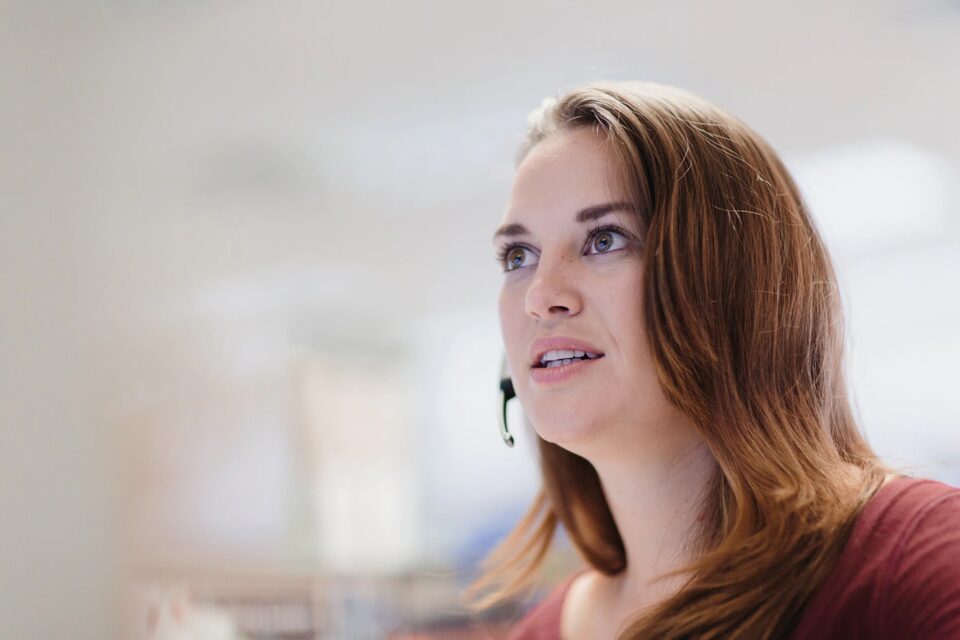 OnStar debuts in Cadillac.

OnStar was initially a Dealer-installed device offered in several 1997 Cadillac models. We eventually perfected the technology with the built-in system Members use today. Now everything you need is a button-push away.

1995
A beacon for safety.

Project Beacon was launched with the cutting-edge intention of marrying wireless communications with automobiles. Satellite and cellular technology was beamed right into your vehicle. This evolved into today's OnStar — making road trips and commutes smarter and safer for all.

1966
D.A.I.R. we say innovation?

OnStar was a twinkle in the eye of several engineers when they created the Driver Aid, Information and Routing system, better known as D.A.I.R. This high-tech system could send an emergency message from the car to a service center and featured an automatic message to notify the driver about certain road conditions.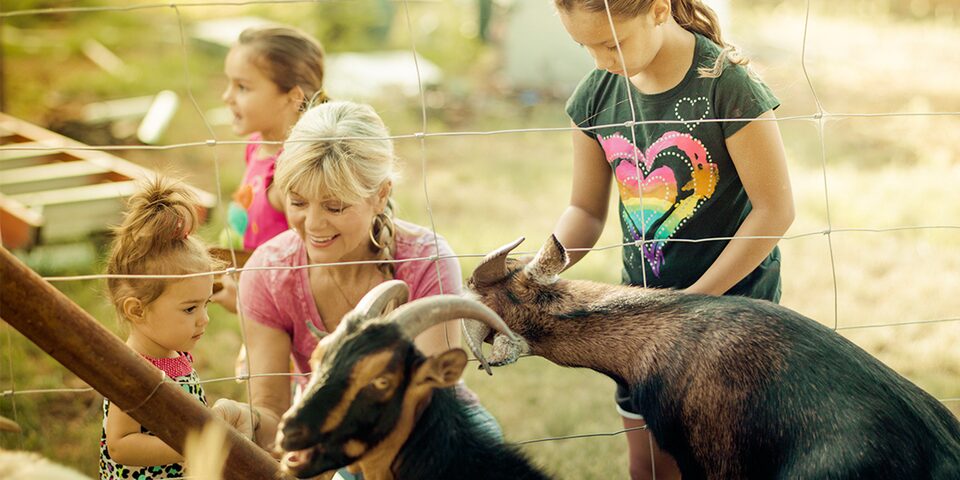 Two views on OnStar Automatic Crash Response.

Two people impacted by Automatic Crash Response:* One is a grandmother and a goatherd. The other is a data fanatic and a medical specialist.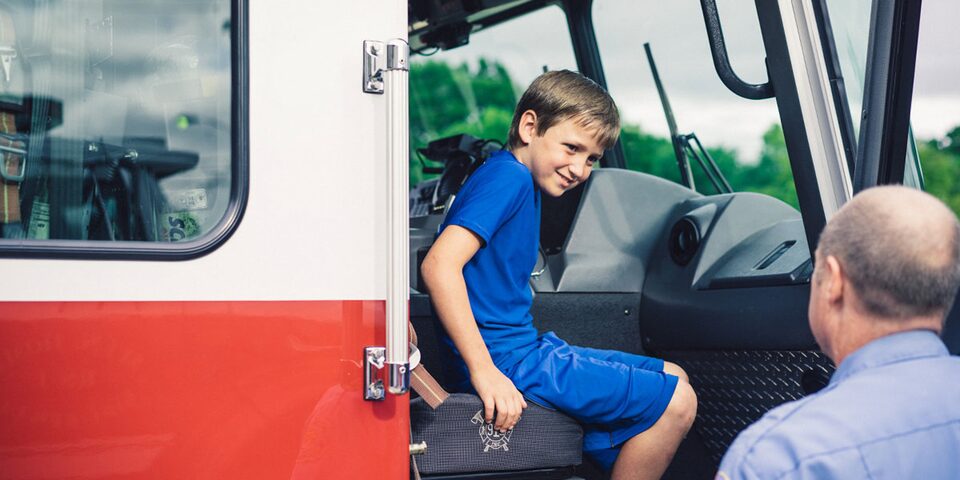 Smart and savvy 7-year-old saves mom.

Jacob found his mother unconscious in her bedroom. He tried calling 911, but there was confusion with his address. So he went out to his mom's vehicle and pushed the red Emergency button.*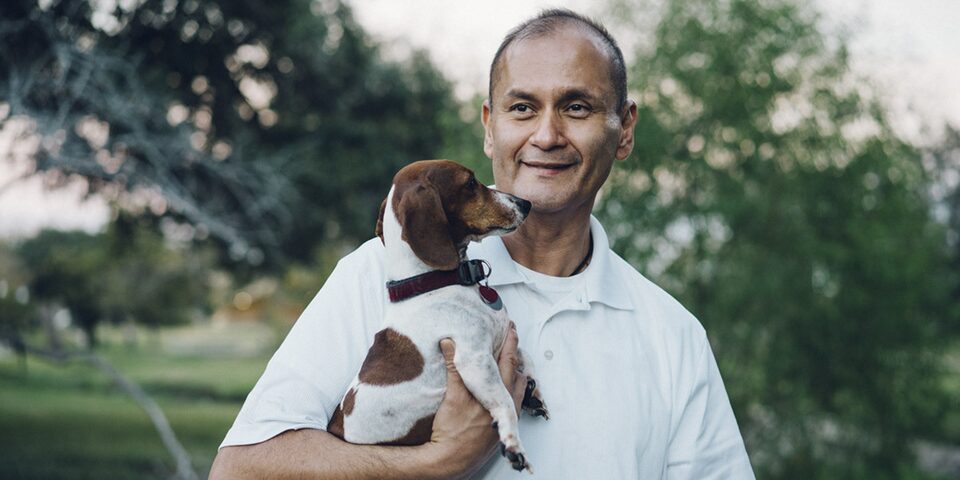 OnStar helps furry friend find forever home.

When OnStar Member John C. made a routine trip to rescue a dachshund, he needed the help of OnStar when he blew a tire* on the way home.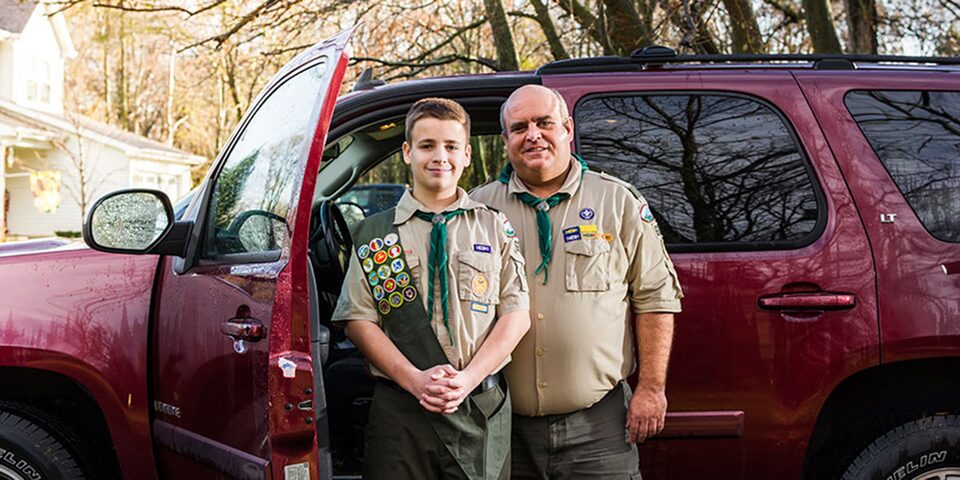 Good Samaritan teams up with Advisor to help unconscious driver.

When Bill R. saw a car stopped at the side of the road, something struck him as odd. This is how he and his son helped a driver suffering a medical emergency.*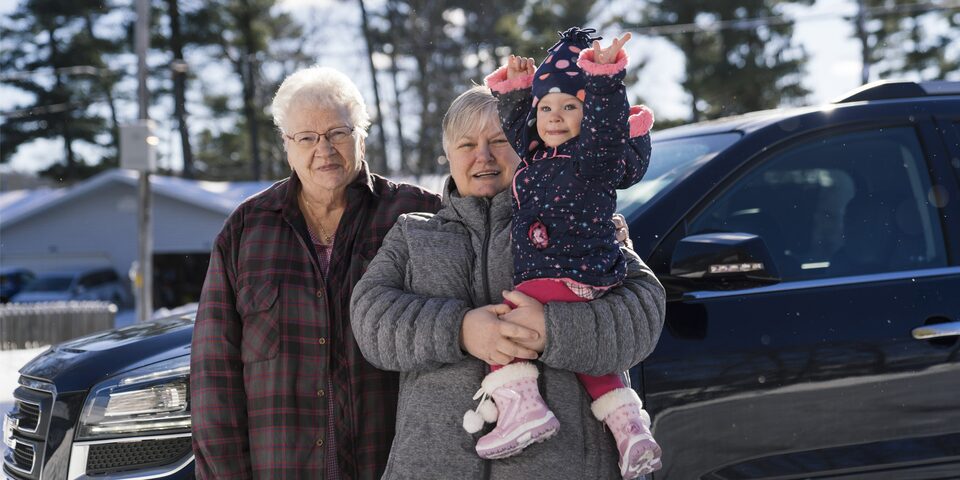 Carjacked and kidnapped.

Janet G., her 84-year-old mother and 1-year-old granddaughter were heading out for some shopping when a carjacker stole her Chevrolet Traverse with her mother and granddaughter inside. See how OnStar helped, complete with actual police dashcam footage.*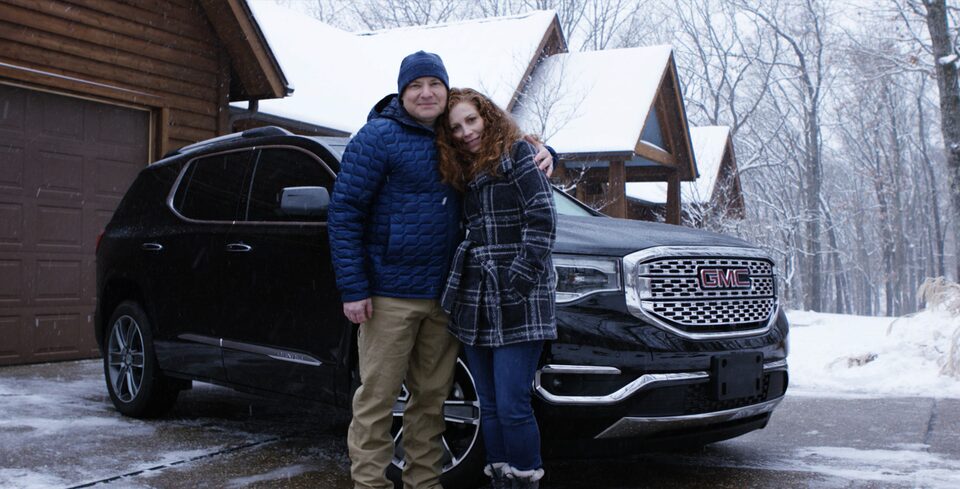 Hanging on for safety in a flash flood.

Tammy C. was heading for the airport from her subdivision in Wildwood, Missouri, when a flash flood put her and her GMC Acadia in some deep water. An OnStar Advisor* helped her stay safe.