Hurricane evacuation makes family grateful for OnStar  
OnStar helped a Louisiana family stay safe and connected during the active 2020 hurricane season. 
Imagine having to leave your home and everything behind without the assurance that your house will be there when you get back. That's what happened to Chrissa Gross and her family during Hurricane Laura in August of 2020. Thankfully, they had OnStar* and Connected Vehicle* to provide family safety and Crisis Assist*, helping them get through that difficult time. 
Forecasters were predicting that the hurricane would have wind speeds strong enough to make it a Category 5 and called it "unsurvivable" by the time it hit Chrissa's town of Leesville, Louisiana. "My husband called me from work and said, 'Pack the truck. We need to leave,'" Chrissa says. She and her 17-year-old daughter spent the next two hours grabbing things that you pack when you're not sure if you're coming back to your home, like family heirlooms and vital certificates.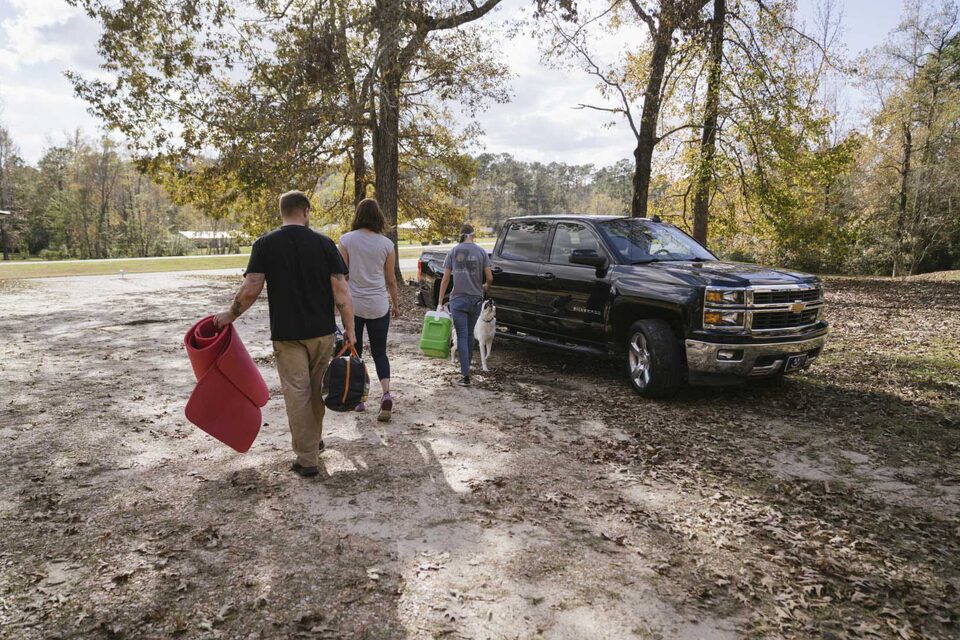 They then boarded up the windows, packed the dogs into their Chevy Silverado and headed to a rental cabin in Texas. "So here we were driving away from the storm with our family heirlooms, a crying teenager and three dogs. And it was a little insane and scary," Chrissa says. One thing that helped lower their stress levels was using OnStar Turn-by-Turn Navigation* to help them get around the storm and to the cabin. 
When severe weather, a natural disaster or other crisis strikes, OnStar activates Crisis Assist.* It can offer a 24/7 priority connection to an OnStar Emergency Advisor,* routing assistance away from trouble areas and help contacting loved ones as well as up-to-date information about the crisis.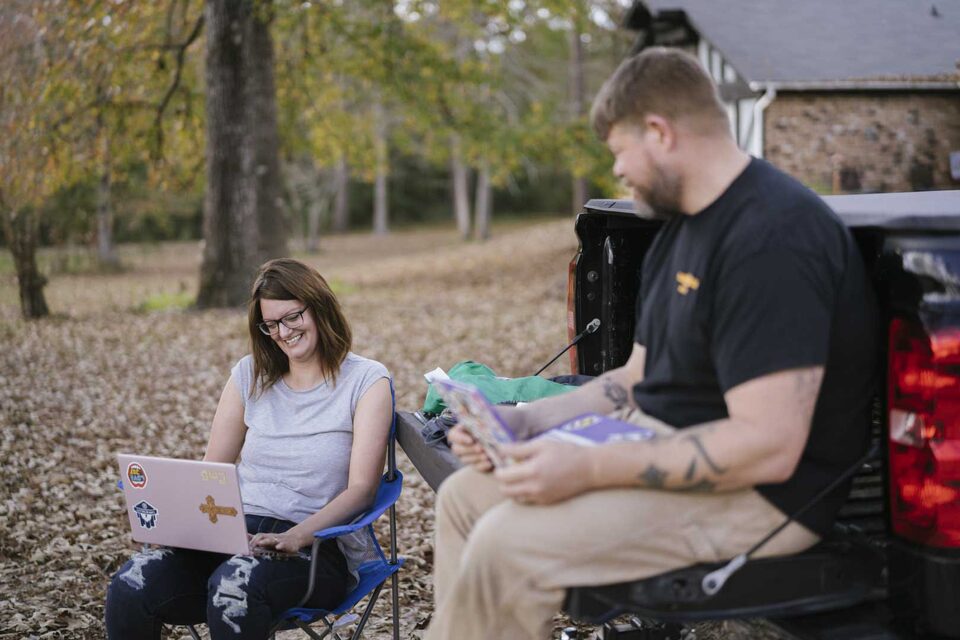 During their two-day stay in Texas, the Gross family relied heavily on their Silverado's in-vehicle data* because their cabin didn't have an internet connection. They were also able to keep their devices charged through their vehicle. With all three in school (Chrissa is a doctoral student online, and her husband, Nicholas, is a master's student), they used the Wi-Fi® Hotspot* to do schoolwork and keep up with their jobs. They also used the hotspot to track the storm on the weather radar and stay in touch with loved ones back home. 
When the storm passed and it was finally safe to go home, Chrissa and her family once again relied on OnStar for assistance in finding a safe route. "The Advisor was able to tell us if the roads home were clear and safe to travel," she says. "She was very kind, reassuring and genuine. It was nice because we were traveling into uncertainties."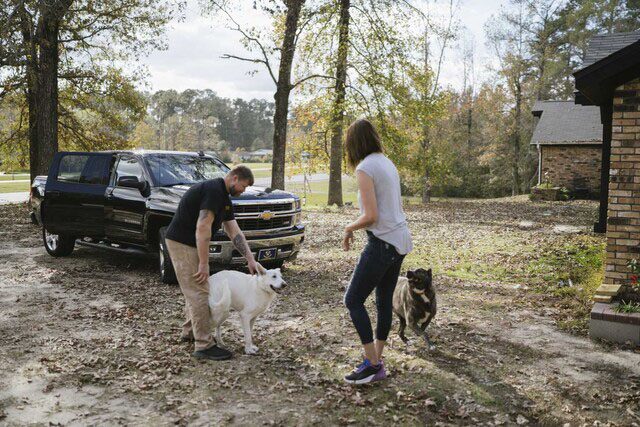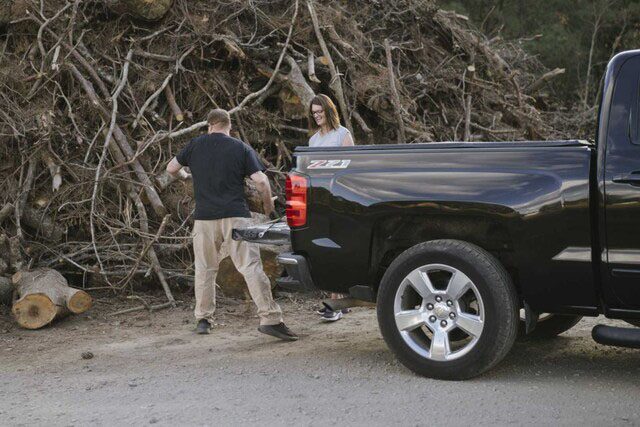 Thankfully, there wasn't too much damage to the Gross home — just some downed trees and fences. But the storm did hit the town hard, knocking out power and internet for more than a week. And what made things even more difficult was that the heat index was 110 degrees. "We were able to use our in-vehicle data to see where local resources were, such as ice trucks, and share that information with friends," Chrissa says. They were also able to check the latest statuses on gas lines and outages as well as which local businesses had reopened. "Things would've been a lot more difficult and scarier if we didn't have the internet." 
Not long after that experience, the Gross family relied heavily on OnStar when Hurricane Delta hit Leesville in October of 2020. Because the storm was forecast to be less severe than Laura, they decided to hunker down and prepare for what was to come. Power and internet went out once again, this time only for four days. But Chrissa says through their Silverado's in-vehicle Wi-Fi Hotspot, the three were able to establish some kind of normalcy amid all of the chaos, with access to loved ones and the ability to work remotely and complete necessary schoolwork.  

"OnStar has been an incredible blessing for us," Chrissa says. "As long as we live in Louisiana, we will be lifelong customers because if and when there is a hurricane, we know we can use OnStar to help get assistance."